August 31, 2018 - by: Rose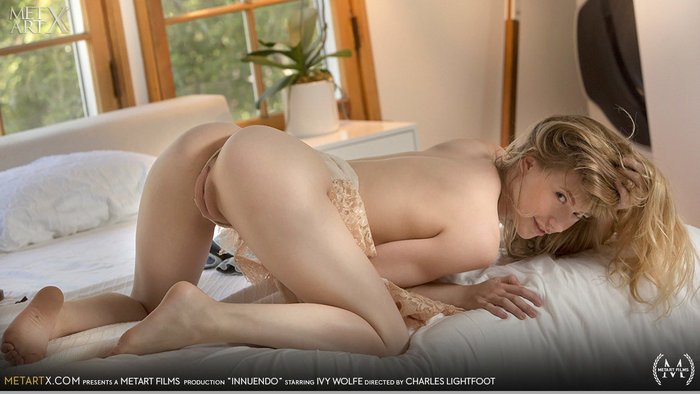 August 2018 began as it meant to go on here at MetArt X – hella sexy! Whatever your preference, be it sweet blondes, stunning redheads or sultry brunettes, it seems like there was a dream girl perfectly designed by nature to blow your mind.
Big-boobed blonde Aislin, for example, turned bath time into an erotic exploration of sexual ecstasy in a tub filled with glitter and water, in "Dont Blame Me." Then there was irresistibly cute Lexie Fox with the come to bed blue eyes, her stiff nipples alone making "Red Impulse" compelling viewing. Redhead Adel C looked so damned fiery and fuckable in her spectacles in "Sweet Home 2," and don't even get me started on Alice Shea in "Selfie" – this girl certainly makes passes at girls who wear glasses! And that's to take nothing away from flexible gymnast Mirabella in "Curvy," or seductive Sybil A in her see-through white lingerie in "Boujee," both of whom deserved to be watched on repeat. But, as ever, I've chosen my personal – and entirely subjective – top three, for no other reason than that thinking about it is a whole lot of fun…
Gorgeous American blonde Ivy Wolfe has a pretty face and a sensational ass, and in Charles Lightfoot's "Innuendo" you can tell she's enjoying every second of her sexy display. She looks amazing in her skimpy lace dress, and even more amazing bending over the bed in just her panties. Her dark nipples are so erect they could cut glass, the way she moves her body is mesmerizing, and when she strokes herself to orgasm it's utterly delicious to watch.
Don Caravaggio's "Just Me" is delightfully simple, focusing all your attention on lovely brunette Sabrisse A. She doesn't waste any time before licking her fingers and teasing her nipples stiff, then plunging her hand into her panties to rub herself. She's not only a beautiful girl, she's also very overtly sexual and uninhibited, pleasuring her perfect body with great intensity. Her neat little trimmed bush is very cute too.
But my absolute favorite this month is Kay J in Alex Lynn's "Prepare To Night 2." It's the first time we've seen the spellbinding brunette in a movie here, and it was well worth the wait. Kay has such a sweet and adorable look but she suddenly appears so much more mature and womanly, all dressed up and ready to party. What a tempting sight those luscious curves are. When she turns around and opens her dress to masturbate, it feels like you're actually there with her, waiting for her to get ready and then deciding that she can take all the time in the world if it means you can watch her play with her pussy!
So that's my top three; what was your favorite MetArt X movie of August 2018?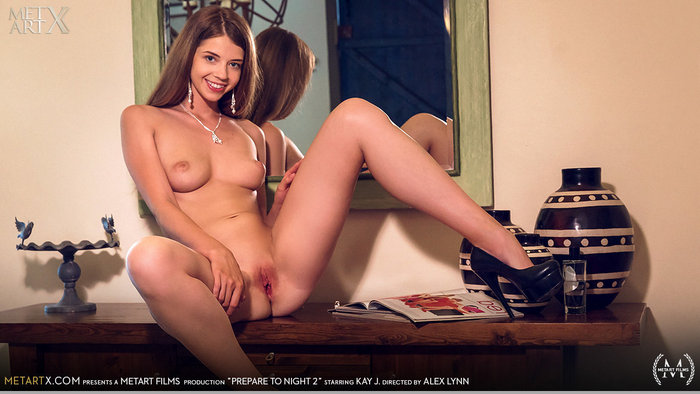 Amazing Content

Become Affiliated

Account & Services

Social