December 18, 2016 - by: Peter
Erotic fiction inspired by Milena D in Spoglia
This follows on from episode one which was posted on this blog on November 27, 2016. The story so far: best friends Hayley and Marcia make a bet to see who can make a guy they pick up in a bar cum first. Flirty Marcia gets him to cum in his pants by grinding against him over the pool table, but sexy Hayley picks up the tale…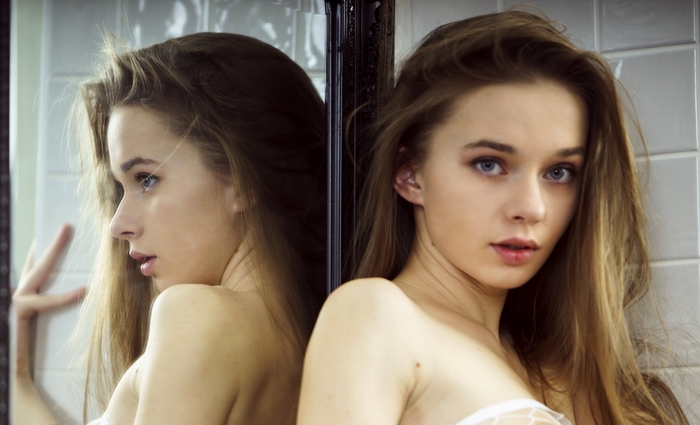 If you listen to Marcia talk, you'd think it was all her own work making our sexy cowboy lose his mojo. But what she failed to mention is that while she was handing out a free lap dance, Joe was checking out my rack the whole time. I lost that bet through sheer stupidity, trying to turn him on from the other side of the pool table. I thought I was just warming him up for my turn. How the hell was I to know he had a hair trigger down there?
It's my own fault for wanting to fuck him – my mind wandered just a little bit too much as I was showing off my cleavage, imagining his hands down my panties and his lips around my nipples. So when my sweet assed friend gave him up, I wasn't going to waste the opportunity. Sure, he'd already cum, but I've never let a little thing like an orgasm stop me from getting what I want.
I followed Joe right into the men's room and found him looking at himself in the mirror, exhaling a deep breath – Marcia's ass had really taken it out of him.
"Oh, easy honey, this is the men's washroom," he said as I surprised him.
"I know it is, babycakes," I smiled and stepped in close. Reaching down to his crotch, I cupped him gently and whispered in his ear, "You got something in here for me, honey?"
I bet I freaked his cowboy ass right out with that, but I wasn't going to wait and find out. I pushed him into a stall and wrestled with his pants, unbuttoning them while he made some lame, half-assed protest.
"Oh, baby, did my friend get you all excited out there?" I teased, squatting in front of him and holding his cum covered cock in my hand. "Why don't you let Hayley clean you up?"
Loverboy didn't have much to say to that but by the way he was leaning back against the wall, I could tell he wasn't protesting anymore. Most of his cum must have soaked into his underwear, but his cock was still slick with jism and by its thickness it looked like he hadn't lost all of his hard-on just yet.
If I was going to get this southern hunk's cock fully erect again, I'd need to go for it big time. I pulled his pants down his thighs and gently stroked his balls from underneath, keeping my eye on his cock but looking up into his eyes every now and again with my best come fuck me expression.
"Mmm," I purred. "Looks good enough to eat. Can I suck it?"
"Hell, yeah…" he breathed.
With his balls still resting on my outstretched hand, I kept eye contact with Joe as I moved my face towards his prick. Mouth closed, I rubbed my face around his cock, murmuring my pleasure as his semen smeared over my chin and cheeks. I came to rest with his dick on my chin, millimeters from my sealed lips. Slowly, I opened my mouth just enough to let the tip of my tongue come out. I licked my lips, my tongue tracing faintly over the tip of his cock, tasting his salty cum.
Joe's prick began to stiffen on my face, and I smiled as his cock grew up to my mouth, easing my lips open and letting his erection push past them and into my mouth. Still watching him, I opened my mouth wide and pushed my tongue out along the underside of his prick. Then I started to bob my head back and forth so that I could tap his balls with the tip of my tongue and he could feel his entire length sliding down my throat.
Now he had a hard-on that was worth fucking!
My mouth was full of the taste of his semen and my mind was full of filth. I stood up and gripped his prick tightly in my hand, thrusting my tongue into his mouth, making him taste his own cum.
With his lips pressed to my chest and his cock squashed between us, I whispered in his ear, "Turn me around, tear off my pants and fuck my ass, Joe. I want your prick in my ass and your fingers in my pussy."
The guy didn't need any more telling. He flipped me around immediately and tugged my pants down to my ankles. Once he had one leg out, he was up behind me, his eager prick nosing at my pussy like it was a landlord and it was rent day in pussy palace.
I had already turned myself on enough to take him deep inside and I reached behind me to guide him in, using his helmet to split open my pussy lips and tease my clit before I shoved back hard against him, his dick plunging balls deep.
When he was wet with my juices, I took his cock out and looked over my shoulder at him as I helped him into my ass. Once I had his tip in me, I let go of that fat cock and braced myself against the door.
"Now fuck that big prick of yours all the way inside," I said.
Joe grabbed my hips, his thumbs digging into me and pulling me wide apart. Then he thrust himself hard into me, his balls banging against my pussy. Damn, that made me horny!
"Finger my pussy," I moaned, lifting one leg up against the wall. Joe's fingers felt around my inner thigh until they reached my wet pussy and he pushed three fingers up me. "Yeah, that's it, baby. Can you feel your cock? Can you feel it inside my ass? Fuck me, Joe. Fuck my ass!"
I was making myself hot just as much as he was, my filthy slut side in full effect; and I was driving him crazy too. Before too long I could feel him tensing, ready to blow.
"Cum in your hand and let it run into my pussy," I cried, and that was all it took to send him over the edge. He yanked his cock from my asshole and jammed it up against his hand, the tips of his fingers still in my hole, holding me open, as he shot wads of cum into his palm.
He took his fingers out of me and rubbed them against my clit, spreading my pussy lips wide, his hot spunk coating my pussy. Man, when he slipped his slick thumb up my ass, I lost all control and came like a crazy woman. Hell knows what I was saying, but it was loud!
And that's how I left him, standing in the washroom, his pants around his ankles, his underwear full of cum and his hand slick with fresh spunk.
I'd lost the bet, but I'd got a damn good fucking, one that I've often looked back on fondly, usually with a finger in my pussy and a thumb up my ass.
If you enjoy erotic fiction and would like to contribute some of your own, you can email it to fanfiction@metart.com. We don't promise to post it in full, but we will pick out the juiciest bits to share! To see more stories and true confessions, check out our free fiction site, MyErotica.com.
December 11, 2016 - by: Rose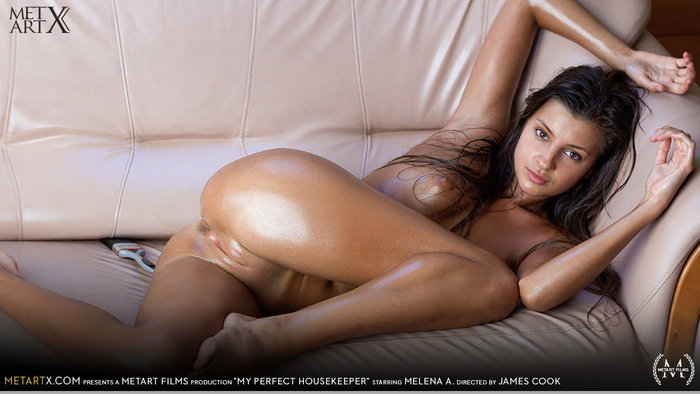 MetArt X is a dirty dream come true. Created in 2016 in response to requests from members who wanted to see our beautiful MetArt girls in more explicit action, it's rapidly become the rising star of the Network. Who doesn't want to watch gorgeous girls masturbating, sharing their intimate arousal and ultimate pleasure with you?
So, what was your favorite MetArt X movie of 2016? Whether you're into blondes or brunettes, redheads or ebony beauties, there was something for you. Slender, busty, shaven or hairy? You got it. Why not take a little browse through the year's archive and remind yourself of your top turn-ons?
My favorite five:
Melena A in "My Perfect Housekeeper." Described by one member as "Maybe the finest video I've ever seen in a lifetime of viewing," it sees the caramel-skinned superstar abandoning her chores in order to plunder her slippery slit with her fingers, teasing her ass too until she cums with a smile of delight. It's sensational.
Ariel Piper Fawn in "Good Vibrations." You certainly don't want to miss busty redhead Ariel getting herself off with the aid of a huge vibrating wand. Her intense pleasure is self-indulgent in the very best way.
Kylie Quinn in "Bet My Boots." Flirty little brunette Kylie looks so sweet and almost-innocent, even when she's fingering her luscious smooth-shaven pussy to a noisy climax. The girl next door of your wildest fantasies.
Aislin in "Bath Time." Water is notoriously difficult to work with, but this excellent movie captures every voluptuous curve of busty blonde Aislin's stunning body superbly. The jiggle factor from those big, beautiful breasts as she rises to the peak of orgasm is a must-see.
Nancy A in "Do It Like A Model." Deceptively simple, keeping the focus squarely where it should be: on an incredible girl. Nancy is a delectable bundle of pure sexual energy, and she's never looked hotter.
How about you? What's your MetArt X movie of 2016?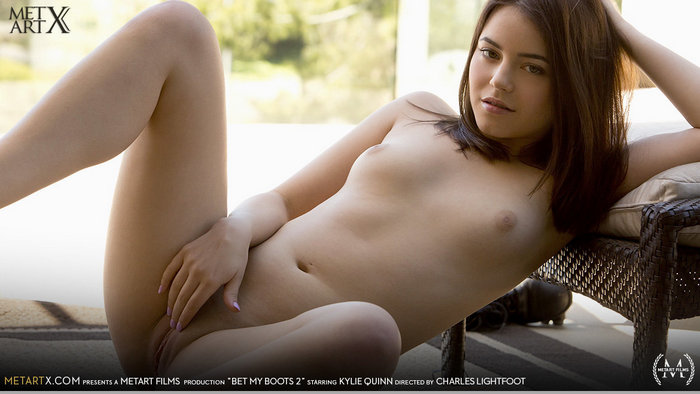 December 04, 2016 - by: Rose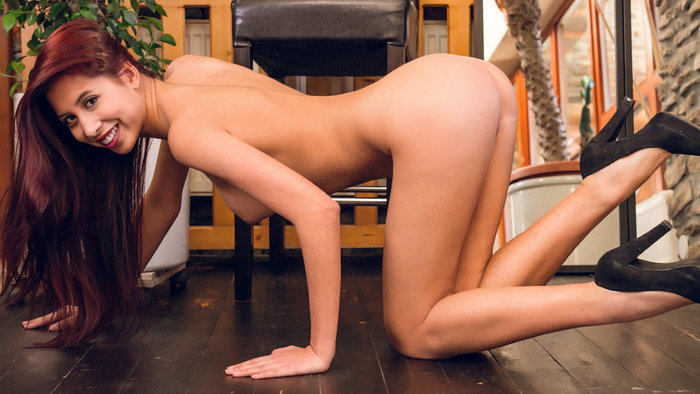 Curvy Czech cutie Paula Shy is a favorite with MetArt X members, and no wonder. Her sweet face and voluptuous figure with big, beautiful breasts makes the Asian babe so alluring.
Paula has some very pretty photosets you can see on our sister site MetArt, as well as several hot girl-girl movie appearances on SexArt and VivThomas. It's a nice change of pace to see her in solo masturbation movies here at MetArt X, where she demands your full attention with her sensual self-pleasuring. The way she strokes and squeezes those perfect breasts is something quite special, and there's always a sparkle of mischief in her beautiful brown eyes. Here's a chance to get to know her a little better…
Paula, please tell us something about yourself.
PS: I'm 23 and I'm from Czech Republic. I started shooting movies with my boyfriend, we found an advert on the internet. I like this job because I meet a lot of new people. I enjoy swimming, sunshine, relaxing, reading, eating. I am romantic, I like when we go to a restaurant for dinner, some wine, I love a lot of candles and roses…
What do you like best about your body?
PS: I love my boobs!
Are you bisexual?
PS: Yeah, I like girls. I like girls with dark hair and fit bodies. I like very tall men. He must be funny and romantic and he must love me, and… have a big dick!
What do you enjoy sexually?
PS: My favorite position is missionary because I like when I do nothing… I'm joking! Missionary, doggy style, everything… I like it! My best orgasm was with my boyfriend, at home. We were a little bit drunk. I have done it on a train. But it's very risky! My fantasy… I would like to try a gangbang! Lots of men!
Amazing Content

Become Affiliated

Account & Services

Social
18 U.S.C. 2257 Record-Keeping Requirements Compliance Statement.

Warning - This site contains adult material of a sexual nature - you must be of legal age in your area to view this material.
All materials on metartx.com, are copyright © 2019 metartx.com. All models were at least 18 years of age when photographed.
0.16.0 1b8fae