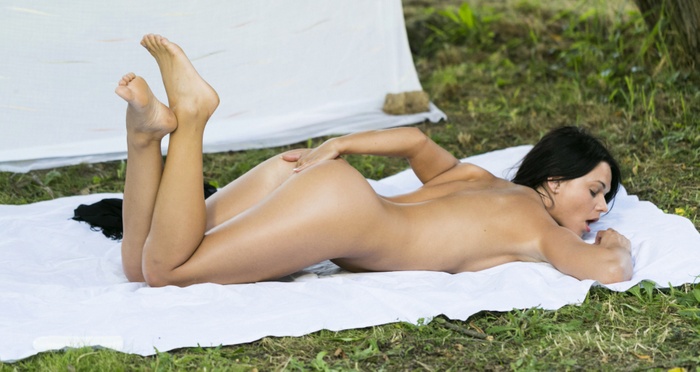 Do you always do it in the same place, or do you like to switch it up – bedroom, shower, sofa? Do you do it the same way, the tried and tested techniques guaranteed to get you off every time; or do you experiment with new moves, maybe something inspired by a film or a story you read online? I'm talking about masturbation… flicking the bean, slappin' the salami… and don't pretend you don't do it, because I don't believe you!
As our beautiful MetArt X models demonstrate delightfully, there's no right or wrong way when it comes to self-pleasure, and everyone does it a little differently. In fact, one thing that fascinates me about solo masturbation movies is seeing how other girls get themselves off.
Take Frida C in "Touchable 2" for example (and believe me, I would take her given half the chance!); lying on her front, she rocks her hips and humps against her hand, thrusting down to increase the pressure against her whole pussy mound. Damn, she looks good! Without something hitting my G-spot, that position's never going to do the trick for me though; it's perfect for penetration, but useless for DIY fun. But Solana in "Alone Again 2" does it just the way I like it: on her back with her knees up, one hand strumming her clit while the other pounds her G-spot – I really felt that one!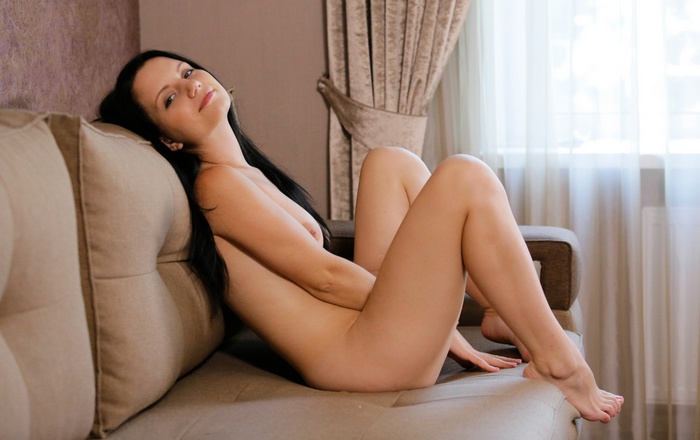 Just the slightest adjustment in position can make all the difference in sensation – thighs pressed together or spread, legs held high or outstretched (braced against the crossbar of my desk is always a good feeling!), even standing as Talia Mint does in "Under Her Spell" – it's a new experience every time.
Of course, one of the truly awesome things about being female is that you can do it as often as you like, and come multiple times, and still be up for more. It's not always about speed or number of orgasms though; intensity is everything. Carlyle Jansen, author of "Sex Yourself: The Woman's Guide to Mastering Masturbation and Achieving Powerful Orgasms," advocates one of my favorite techniques, edging:
"Get yourself close to orgasm and stop for a bit while your arousal decreases and then resume. Repeating this several times as you approach orgasm over and over without going over the edge can give you an explosive orgasm once you let go. You'll probably come harder, and you'll enjoy the build-up of pleasure as well."
MetArt X is a powerful ally in this. I like to watch several movies at a time, paying very close attention to exactly what the girls are doing with their fingers, without touching myself at all. Anticipation is everything! It gives me great ideas for new methods to try, too…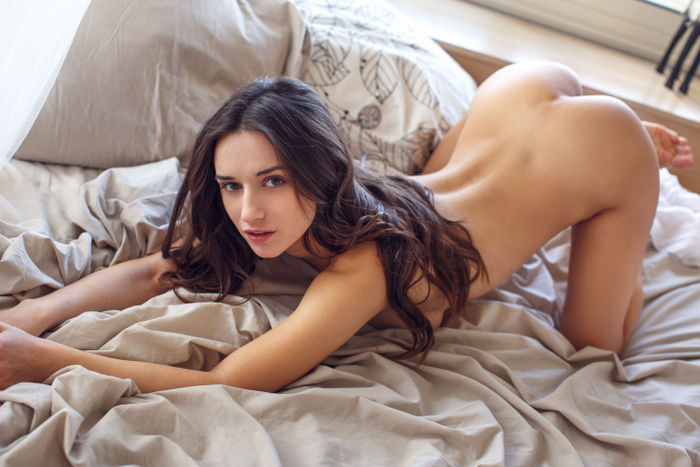 Welcome to our brand new site, MetArt X – and if you're reading this at the time of writing, you're one of a select few to get in at the very beginning of something fresh and exciting!
MetArt X was created as a direct response to requests from members of our flagship award-winning site, MetArt, who asked to see the models going more explicit, while still staying true to our ethos of high-class, beautifully presented, natural girls. So, here it is… your favorite models, letting you watch as they give themselves the ultimate pleasure. Be warned, things get pretty hot and sticky around here!
We'd love to hear what you think so far, and what you'd like to see here in future. Your opinion will help to shape the way the site develops, and all feedback is welcome. I look forward to chatting with you as we start on this new adventure!
Rose XOXO
Amazing Content

Become Affiliated

Account & Services

Social